Hot Breakfast with Clark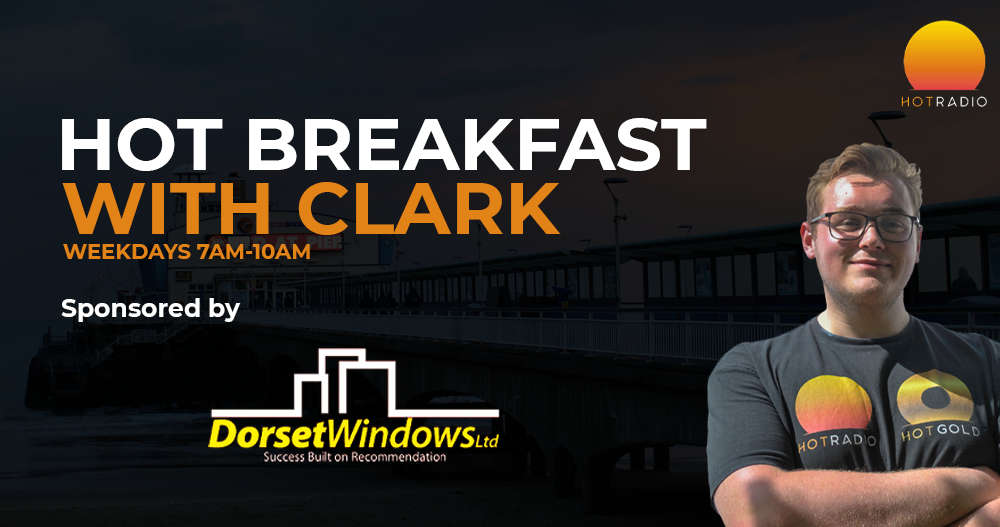 Hot Breakfast sponsored by Dorset Windows
Join Clark on weekdays at breakfast from 7 am as he wakes you up with all the tunes you need to start the day. With local traffic & travel updates throughout the show, lots of great features, and plenty of things to be WIN! Isn't it about time you changed who you wake up with?
Your chance to get involved with the show comes in the format of the boss's choice. Pitting the boss against Clark with both picking a song every day for the listener to choose a winner. To vote and get involved head over to our Facebook page @wearehotradio! Songs are chosen at 7 am and voting ends at 8:30 am.
Then at 9:15, it's all about Hot's Irrelevant News, showcasing all the bizarre and funny news stories happening across the world, like a mayor marrying a crocodile, a man having £15,000 worth of surgery to look like a dog, or someone's steak looking like Homer Simpson!
We also can't forget about Hot's Positive News live from Poole! Highlighting all the positive things happening across Bournemouth, Christchurch, and Poole. If you want to submit some positive news that's happened in the local area, go to www.hot.radio/positivelocalnews.
Listen Again
Contact Clark