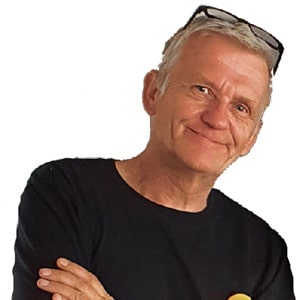 Get to know Sparky
Sparky presents Hot Mornings on Hot Radio, but what makes him tick?
Quick Fire Questions!!
Tea or Coffee? Coffee
Sweet or Savory? Sweet
Spicy or plain food? Plain
Casual or Smart? Casual
Trainers or shoes? Trainers
Dogs or Cats? Dogs
Summer or Winter? Summer
Spring or Autumn? Spring
Town or Countryside? Town
Morning or Evening? Evening
Shower or Bath? Shower
Posh nosh or pub grub? Pub Grub
Night on the town or quiet night in? Night on town
Early bird or night owl? Night owl
Bar or Club? Club

Get to know more about what makes Sparky tick
What was your first 'proper' job? Surround sound installer
What was the first record you ever bought? 12" blondie Sunday girl
What was the first gig you went to? Slade (after having dinner with them)
Top 5 choons of all time?
Faithless insomnia
UB40 The earth dies screaming
Sugar hill gang Rappers delight
ELO Mr blue sky
Bill withers lovely day
What is your favorite local place (non business)? Beach
What is your favorite food? Burgers
What is your favorite film/TV show of all time? Breaking bad
If you could work with anyone (dead or live) who would it be and where? Carl Cox on the beach
Most famous person you have met or worked with? The 3 Degrees
You are hosting a dinner party.... which 5 famous guests - dead or alive would you invite?
Stephen Fry
Peter Kay
Lee Mack
Harry Redknapp
Alan Matthews
Do you have any weird and wonderful routines that you have to stick to when DJing? Always be early
When and where was your first gig? 14th birthday party.- Milk float depot
You can only eat one meal, and drink one drink forever! What would you choose? Chinese - coke a cola
What was the best piece of advice given to you and by who? Be yourself - Gordon Kaye (actor)
What was your first car? Ford escort mk3