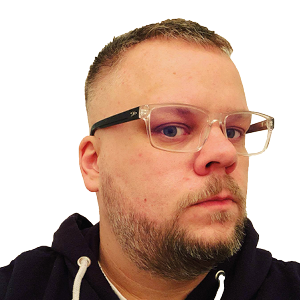 Quick Fire Questions!!
Tea or Coffee? Uhhhh both? But not at the same time.... or maybe?
Sweet or Savoury? Savoury
Spicy or plain food? Spicy
Casual or Smart? Casual
Trainers or shoes? Trainers
Dogs or Cats? Both
Summer or Winter? Summer
Spring or Autumn? Autumn
Town or Countryside? Town
Morning or Evening? Evening
Shower or Bath? Shower
Posh nosh or pub grub? Pub grub
Night on the town or quiet night in? Town
Early bird or night owl? Early bird!
Bar or Club? Club
Get to know more about what makes Si tick
What was your first 'proper' job? in a record shop! Wait is that a 'proper job'?
What was the first record you ever bought? Jazzy Jeff and Fresh Prince
What was the first gig you went to? The Who
Top 5 choons of all time?
Prince - Controversy
DJ Shadow - Midnight in a Perfect World
Goldie - Inner City Life
Chemical Brothers - Star Guitar
Jamie XX - Loud Places
What is your favorite local place (non business)? Lulworth Cove
What is your favorite food? Curry!
What is your favorite film/TV show of all time? Shaun of the Dead
If you could work with anyone (dead or live) who would it be and where? Carl Cox at Space Ibiza
Most famous person you have met or worked with?
You are hosting a dinner party.... which 5 famous guests - dead or alive would you invite?
Pete Tong
Chris Moyles
Kevin Hart
Jim Carey
Morgana Robinson
When and where was your first gig? A school disco for my class when I was 11 back in 1996.
You have the day off..... from everything... a day totally for yourself.... How would you spend it? Probably in a theme park riding roller coasters.
You are stranded on a desert Island.... you find a genie in a lamp... you can wish for 5 items - what would they be?
A BBQ
Meat for said BBQ
Music
More meat for the BBQ?
A satellite phone to get outta here!
You can only eat one meal, and drink one drink forever! What would you choose? Beans on Toast & Tea
You are given 1 million pounds.... How would you spend it? I would buy a very big house in Florida and relocate to the sunshine state!
What was your first car? Volkswagen Golf mk3
What do you get up to when not doing your show on Hot? Graphic design, sleeping, enjoying parenthood.