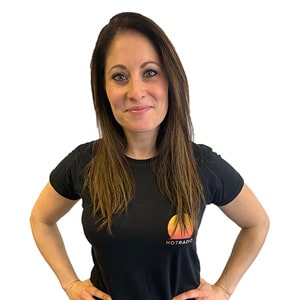 Quick Fire Questions!!
Tea or Coffee? Neither, hot drinks can get in the bin
Sweet or Savory? Both. At the same time. Yes, I'm that pineapple on pizza weirdo
Spicy or plain food? Plain. She's burnin up Cap'n!
Casual or Smart? Casual. The more casual the better. ie: Pj's 24/7
Trainers or shoes? Shoes, of the boot kind
Dogs or Cats? Both, gotta stroke em' all
Summer or Winter? Summer
Spring or Autumn? Autumn
Town or Countryside? Countryside till I die, bumpkin born n' raised
Morning or Evening? Evening, wish I was a morning person but sleep is life
Shower or Bath? Shower
Posh nosh or pub grub? Both, food is food!
Night on the town or quiet night in? Night on the Town. No great story started with "So I had a quiet night in.."
Early bird or night owl? Night owl
Bar or Club? Bar, with a band hopefully
Get to know more about what makes Elysa tick
What was your first 'proper' job? Waitress at the Shah of Persia Pub in Poole - Shout out to the Persia Crew
What was the first record you ever bought? The Best of Bond Movie Soundtracks! Can beat a bit of Bond!
What was the first gig you went to? Eminem at the Milton Keynes National Bowl in 2003
Top 5 choons of all time? … This list is endless for me!
Hysteria - Def Leppard
Tango in the Night - Fleetwood Mac
Where I've been - Rival Sons
Heavy - Glenn Hughes
Dirty Love - Thunder
What is your favorite local place (non business)? Chapmans Pool
What is your favorite food? Ceviche or a bowl of peas and cheese
What is your favorite film/TV show of all time? Banshee - If you've never seen it you NEED to, but brace yourself, it's not for the faint hearted!
If you could work with anyone (dead or live) who would it be and where? Brace yourself for a random confession here- I would LOVE to be a dancer for In This Moment. A rock/metal band fronted by Maria Brink. She put's on amazing performances with her band and two backing dancers, I'd love to do just one show with them.
Most famous person you have met or worked with? Her Majesty the Queen… I presented her with a gift when she unveiled a plaque for the company I work for. I've never curtseyed so low in my life... or been so nervous!
You are hosting a dinner party.... which 5 famous guests - dead or alive would you invite?
Alan Rickman - For the Love Actually/ Harry Potter/ Robin Hood Prince of Thieves stories
Robin Williams - For the impressions, laughs, Hook and Mrs Doubtfire references
Daniel Craig - Cant have a dinner party without getting shaken and stirred with my favourite Bond
Lizzo - For her life of the party and zero ducks given attitude
Beyonce - For the ultimate Queen Bey girl power vibes and lessons in how to master the Crazy In Love booty shake
You have the day off..... from everything... a day totally for yourself.... How would you spend it? Somewhere exotic in a swimming pool in the sunshine, floating on a lilo with a cocktail in hand and music in the background
You are given 1 million pounds.... How would you spend it? I'd buy a campervan so I can road trip from festival to festival. Then I'd invest in the music industry, either through funding grassroots music venues or platforms that help upcoming talent.
What was the best piece of advice given to you and by who? Don't make a long term decision over a temporary problem. A lot of things we stress and worry about wont be relevant 10 years from now.
What was your first car? A British racing green Metro called Snot, which I crashed twice!
What do you get up to when not doing your show on Hot? I'm either flying around the world with my other job, rocking out at concerts and festivals or recording interviews and episodes for my podcast - The Road To Rock