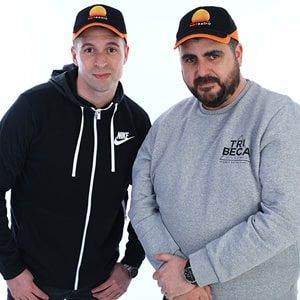 Quick Fire Questions!!
Tea or Coffee? Tea
Sweet or Savory? Sweet
Spicy or plain food? Spicy
Casual or Smart? Casual
Trainers or shoes? Trainers
Dogs or Cats? Both
Summer or Winter? Is this a question Summer of course
Spring or Autumn? Spring
Town or Countryside? Town
Morning or Evening? Evening
Shower or Bath? Bath
Posh nosh or pub grub? Posh Nosh
Night on the town or quiet night in? Depends on the DJ
Early bird or night owl? Night Owl
Bar or Club? Club
Get to know more about what makes Mark tick
What was your first 'proper' job? Salesman
What was the first record you ever bought? Sil - Windows
What was the first gig you went to? Opera House - Slinky
Top 5 choons of all time?
Roy Davis Jnr - Gabriel
Mj Cole - Sincere
NnG Feat Rose Windross
Liferide, Brasstooth - Celebrate life
Da Click - Good Rhymes
What is your favorite local place (non business). The beach
What is your favorite food? Mediteran
What is your favorite film/TV show of all time? Only Fools and Horses
If you could work with anyone (dead or live) who would it be and where? Pep Guardiola , Barcelona training ground at their peak
Most famous person you have met or worked with? Jazzie B - Soul 2 Soul
You are hosting a dinner party.... which 5 famous guests - dead or alive would you invite?
Joe Rogan,
Eddie Murphy,
Cheryl Cole,
Michelle Keegan,
Beyonce
When and where was your first gig? Millennium ie Dusk til Dawn now shut.
You have the day off..... from everything... a day totally for yourself.... How would you spend it? Exercise, watching sports, listening to music
You are given 1 million pounds.... How would you spend it? Buy a 3 bedroom house and go on Holiday
What was the best piece of advice given to you and by who? Don't worry about things you can not control - Prof Steven Peters
What do you get up to when not doing your show on Hot? Playing and watching sport, listening to Music and chasing my Son around the garden